Creation and Management of Sales Quotations, Invoices, Delivery Notes, Purchase Orders & Enquiries
Quotationer is a quotation making software that enables you to create sales quotations, invoices, proforma invoices, purchase orders, delivery notes, enquiries, cost or quantity estimates and  sales proposals in two to three mouse clicks for your customer with 100% accurate data. The robust nature of the sales quotation software keeps the quotation process and invoicing consistent among multiple users. The needed data from the software can be populated by using a customised template or an existing template based on user needs. Being an offline tool it keeps your private data secure. This software enables you to create a proposal whether it be a quotation, invoice or an estimate. A sales quotation is an offer that can't be changed once accepted by the customer. An estimate is a guess as to what the price would be and is not binding. An invoice shows the payment that a buyer owes to a seller. Our sales quotation software enables you to create a feature rich PDF document and email the same to the customer in no time.
Quotationer Cloud - A dedicated cloud/web appication for enterprise level companies.
Features
Quotationer helps you in instant quoting & quotation management by providing features like adding taxes and offer price, customised templates, offline and online mode of working, integration with existing CRM etc.
Close Sales And Win
Are you still stuck with Microsoft word, Excel or your Accounting software to create your sales quotations, invoices & estimates? It is the time to get organised. Close more sales and save more time. Now Quotationer enables to close the sale spending less time on the quoting & invoicing process. Once the quote is accepted by the customer the software immediately converts the quote to a purchase order and processes it further. Estimates & quotations can easily be converted directly to an invoice without needing to re-enter information like the date, client and amount. First impressions are important; they can make or break deals. The quicker you can get that quote into your customer's hands the better chance you have of winning their business. Quotationer will make you more EFFICIENT, more PROFESSIONAL more ACCURATE and more COMPETITIVE.
Easy Sales Quotation Creation
Flexible and feature rich quoting helps to convert sales activities into sales orders. Quotationer allows the creation of sales quotations, estimates and sales proposals in a faster manner with 100% accurate data.  It is possible to enter customer details or retrieve the same from existing data sets. Similarly, products can be added and categorized or retrieved from a pre-existing source. While preparing  sales quotations, it is possible to add items from pre-existing quotations which may be categorized. The Quotationer provides a predefined set of templates to enable you to prepare quotations estimates and sale proposals easily.
Quotation Management
As part of efficiency in sales, quotation management is a critical success factor for many companies across a number of industries.It is very difficult to manage all quotations. Our paperless quotation tool, ie Quotationer makes you more comfortable and efficient in quotation management. The search feature of the software enables old quotations to be searched by parameters like Item Name, Address, and Date etc. The software enables tax computations of all types like sales tax and VAT without having to refer anywhere for the needed detail.Quotationer can manage each quotations by edit,view,recreate,email,delete options.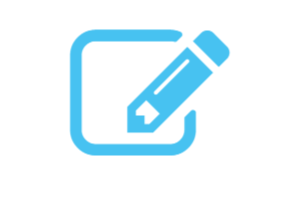 Cost Estimation Software
Are you in trouble with estimating your sales data? The Quotationer is also an efficient estimation (cost estimation, quantity estimation) tool. It helps you to make complex calculations easily by adding dynamic quantities. The items whose quantity is being calculated as part of a set of specifications can be neatly listed in the documentation. For example (total sqft=length*breadth*height).
Quotationer as Client-Server Application
Now Quotationer is available as a Client-Server application. Here you can create different users to operate the software from different terminals. There will be two types of users, normal user and admin user. The admin user can see and manage all quotations from any terminal. Whereas the users can see and manage quotations from their own logins only.
Invoice Management
An invoice shows the payment that a buyer owes to a seller. Quotationer simplifying your invoicing to 2-3 clicks. You can create and manage quotation, estimates, and invoice as well with Quotationer. You can add status and comments for each invoice in the invoice history. Quotationer also provides an option to convert your quotations directly to the invoice.
Adding Taxes
Quotationer features a price quote complete with formatting and formula to save you time and effort, as well as the hassle. It allows the configuration of all tax information like tax name ( GST) and tax value (By price or By percentage) for each item. Quotationer is compatible with the tax caIculation of all countries. It provides you with the option of adding tax value for each individual item that has been added to the quotation.
Sales Proposal Software
The Quotationer is a Windows based software that keeps quotation process consistent with multiple users. Numbers of users and their details can be added to Quotationer.
Contact us for android and ios apps
Sales Quoting and Invoicing Tool
QUOTATION & INVOICE CREATION IN JUST 2-3 CLICKS!
Quotations, Invoices, Proforma Invoices, Delivery Notes, Purchase Orders & Enquiries
How to Create a Sales Quotation?
Looking for a custom document creation?
Let's Talk