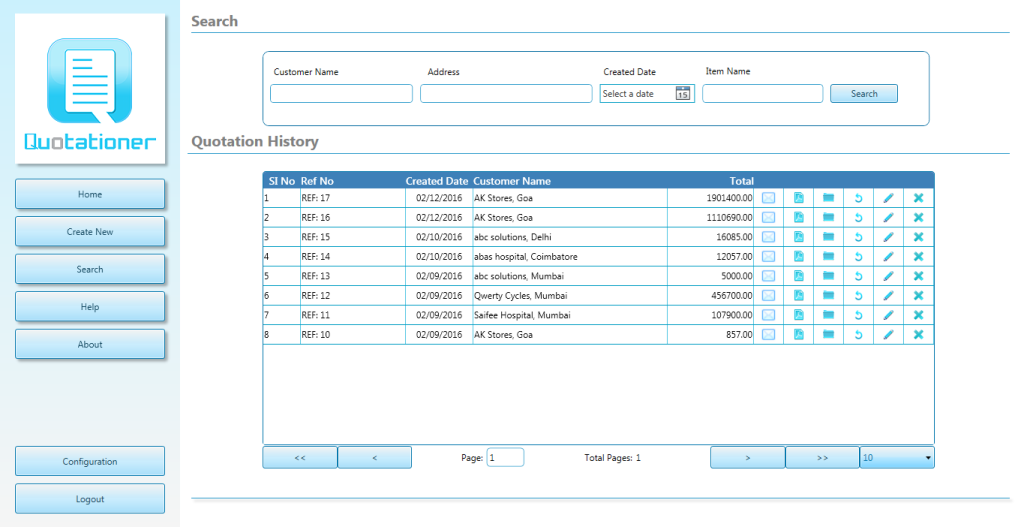 Are you still stuck with Microsoft word, Excel or your Accounting software to create your sales quotations, invoices & estimates?
It is the time to get organised. Close more sales and save more time.
Now Quotationer enables to close the sale spending less time on the quoting & invoicing process. Once the quote is accepted by the customer the software immediately converts the quote to a purchase order and processes it further. Estimates & quotations can easily be converted directly to an invoice without needing to re-enter information like the date, client and amount.
First impressions are important; they can make or break deals. The quicker you can get that quote into your customer's hands the better chance you have of winning their business.
Quotationer will make you more EFFICIENT, more PROFESSIONAL more ACCURATE and more COMPETITIVE.