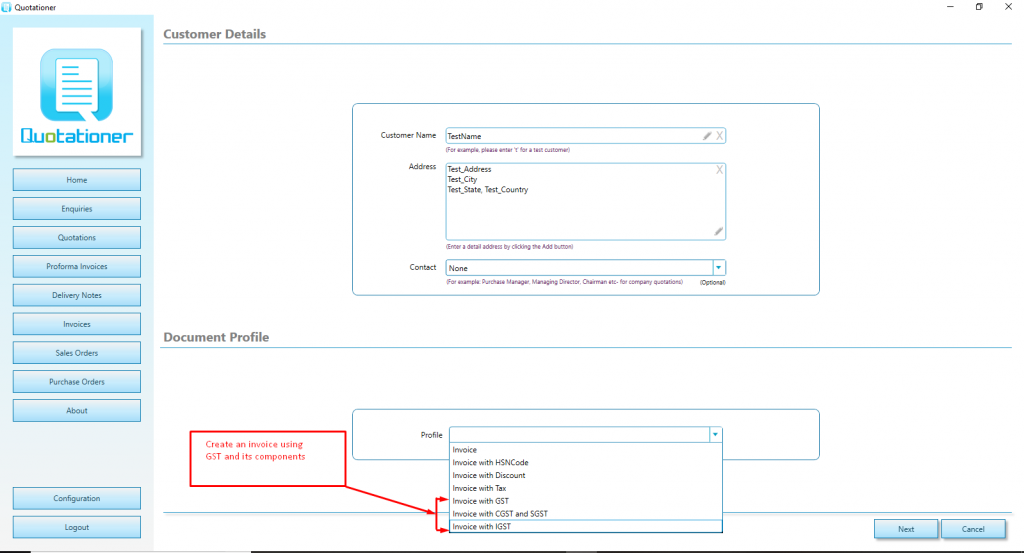 Usage of GST components is another functionality provided by Quotationer.
Creation of a GST invoice using clear indication of CGST,SGST and IGST allows your client to get a clear idea of the sale of good and\or services.This feature is directly available in the invoice creation page where you can the select the required option.
You can add additional table with GST components, export information, shipping information etc..