Creation and Management of Sales Quotations, Invoices, Delivery Notes, Purchase Orders, Sales Orders, Enquiries & Inventory Management
Quotationer is a quotation making software that deals with the creation of sales quotations, invoices, proforma invoices, purchase orders, sales orders, delivery notes, inquiries, cost or quantity estimates and sales proposals in just two to three mouse clicks for your customer with 100% accurate data. The robustness and consistent nature of the quotationer is the main advantage among multiple users. The needed data from the software can be populated by using a customized template or an existing template based on user needs. Quotationer application keeps your private data secure. This software enables you to create a proposal whether it be a quotation, invoice or an estimate. A sales quotation is an offer that can't be changed once accepted by the customer. An estimate is a guess as to what the price would be and is not binding. An invoice shows the payment that a buyer owes to a seller. Our sales quotation software enables you to create a feature rich PDF document and email the same to the customer in no time. With the help of Quotationer web application, a user can now deal with multiple users at the same time. Managing your inventory is essential for the smooth operation of any business. It not only allows you to keep track of your stock levels but also helps in optimizing your supply chain. By effectively managing your inventory, you can avoid stockouts, reduce carrying costs, and improve customer satisfaction.
Features
Quotationer helps you in instant quoting & quotation management by providing features like adding taxes and offer price, customised templates, offline and online mode of working, integration with existing CRM etc.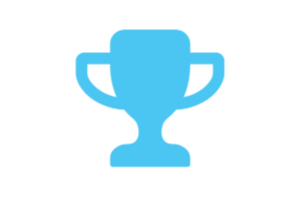 CLOSE SALES AND WIN
Are you still stuck with Microsoft word, excel or any other Accounting software ? Time to get organized and thereby close more sales and save more time. Quotationer enables us to close the sale by spending less time on quoting and invoicing processes and also many other features like proforma invoices,delivery notes,sales orders. When the quote gets accepted by the customer the software immediately converts the quote to purchase order and then it is moved on for further order.Another advantage of estimates and quotations are it can be directly converted in to invoice or proforma invoice with the help of convert option,by doing so we do not need to re-enter details like date, client and amount. First impressions are likely considered to be the best impressions, they can either make a deal or break a deal. The quicker you get the quote into your customer' hands the more chances you have in winning your customers bussiness. To conclude Quotationer helps you in becoming more EFFICIENT, more PROFESSIONAL, more ACCURATE and more COMPETITIVE.
EASY SALES QUOTATION CREATION
Flexible and feature rich quoting makes it easy to convert sales activities into sales order.Quotationer allows creation of sales quotations, invoices, estimates and sales orders in faster manner with 100% accurate data.It is possible to enter customer details or retrieve the same from existing data sets. Similarly, products can be added and categorized or retrieved from a pre-existing source. While preparing sales quotations, it is possible to add items from pre-existing quotations which may be categorized. The Quotationer provides a predefined set of templates to prepare quotations, estimates and sale proposals easily.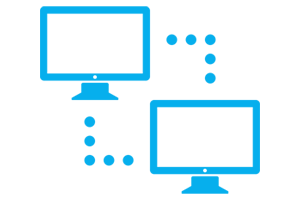 QUOTATIONER AS A CLIENT-SERVER APPLICATION
Now Quotationer is available as a Client-Server application. Here you can create different users to operate the software from different terminals. There will be two types of users, normal user and admin user. The admin user can see and manage all quotations from any terminal. Whereas the users can see and manage quotations from their own logins only.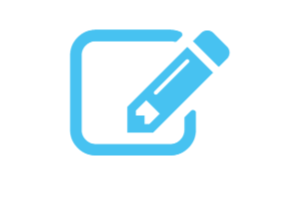 COST ESTIMATION SOFTWARE
Are you in trouble with estimating your sales data? The Quotationer is also an efficient estimation (cost estimation, quantity estimation) tool. It helps you to make complex calculations easily by adding dynamic quantities. The items whose quantity is being calculated as part of a set of specifications can be neatly listed in the documentation. For example (total sqft=length*breadth*height).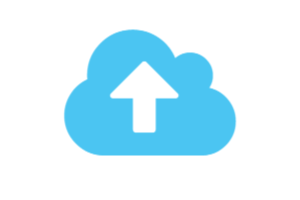 BACKUP AND RESTORE DATA
Backup feature of the Quotationer enables data to be archived for future reference. The database can be archived to CD-ROM or external hard disk. Quotationer also enables the ability to restore the backed up data back to the software when needed. Provision is provided to compress the data to the computer. This provides ample provision to optimally use valuable disk space. So save your memory, save your data and make sales quotations, estimate & invoices with Quotationer.
SALES PROPOSAL SOFTWARE
The Quotationer is a Windows based software that keeps quotation process consistent with multiple users. Numbers of users and their details can be added to Quotationer.We can add the details of customer in configuration and the details added are precise and clear.
ZERO COMPLEXITY
Make your sales quoting  simple with Quotationer. Quotationer provides a user-friendly environment which is easy to use and understand. Items can be added to the estimation list and once the estimate has been created it is available for preview with the default template. Once accuracy is assured through preview the estimation software enables you to mail the same to the customer in no time. We assure you ZERO COMPLEXITY with Quotationer.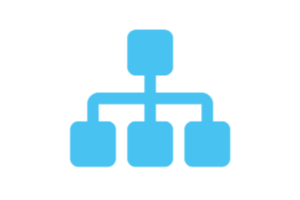 NEAT CLASSIFICATION OF ITEMS
First impressions are always the important.We can make or break a deal. So the more neat our items are classified the more impressive our quotation can look. The Quotationer enlists items as in the main group or subgroup which acts as a subsidiary to the main group. The main group items are listed with serial numbers while the subgroup does not. The item set feature allows the grouping of multiple items in a group. The main advantage of this type of grouping is that user search will populate all the items in the group easily which makes its comfortable for both buyer as well as seller. So make your quotations MAGNIFICANT and IMPRESSIVE with QUOTATIONER.
Contact us for android and ios apps
Sales Quoting and Invoicing Tool
QUOTATION & INVOICE CREATION IN JUST 2-3 CLICKS!
Quotations, Invoices, Proforma Invoices, Delivery Notes, Purchase Orders & Enquiries
How to Create a Sales Quotation?
Looking for a custom document creation?
Let's Talk